Gavin fell again tonight, only this time he hurt himself. He fell and scraped his rib cage against a wooded box.
Part of me feels like we should limit his movements or wrap him in bubble wrap. I know that sounds comical but I don't know what else we are supposed to be doing. Seriously, should we limit his movements? I know we can't wrap him in bubble wrap but he keeps hurting himself.
I'm also concerned that he may accidentally hurt someone else. For example, today Gavin was working on his Mario story and he started dropping his pencil. While he was clumsily trying to get it, he inadvertently flung it across the room. It almost got me in the face.

It was a total accident but still….we may have to make some tough decisions in order to keep him and those around him safe. This just sucks.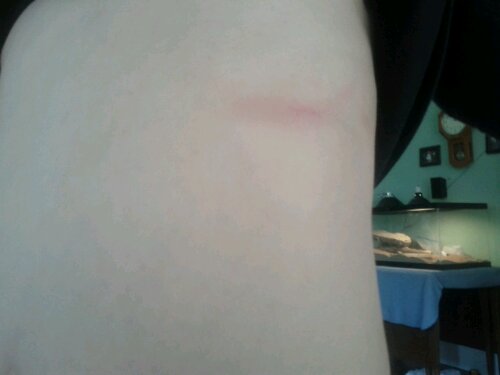 – Lost and Tired

Post by WordPress for Android via Nexus S 4G without the use of proper editing tools and disadvantages of a bastardized version of auto-correct.
Please Vote for Lost and Tired (just click the link) and help me spread Autism Awareness. Everyone can Vote once a day 🙂