Well,  Gavin survived the biopsies.  This is what actually happened.  First of all,  the doctor was absolutely fantastic and turned out to be the same guy that did his lumbar puncture last year.
Basically,  the entire process took about 45 minutes. Gavin was in full dramatic form while we were there but did pretty well overall.  🙂
They took a total of 3 biopsies all together.  Our extensive from his upper leg,  le from his thigh and one from his ankle. 

Prior to doing anything,  Gavin received one shot of lidocaine in each of the three sites. 
He freaked out over the lidocaine injections but most of it, as I said, most of it was drama.
The way they take the biopsies is a bit under pleasant but at least he didn't feel anything.  The only way I can describe it is that the device they used is very similar to a pencil that is missing the eraser. Although what they used is a bit smaller in diameter than the eraserless pencil.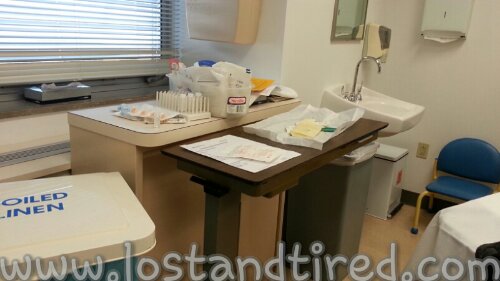 All he did was twist the razor sharp barrel into the site and remove a circular chunk of skin.  That's it.  The process was repeated 3 time and the slightly smaller than an eraser sized hole was butterflied shut. 
Gavin never even flinched for this part. 🙂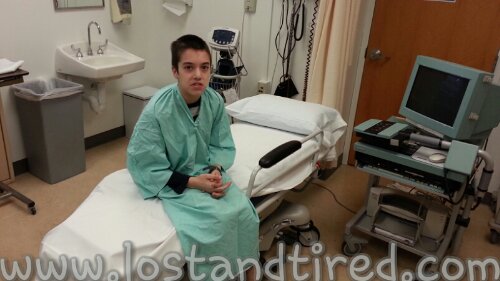 Now we are just waiting for our final appointment of the day. Well,  final appointment at the Cleveland Clinic anyways.  We still see Dr.  Patti tonight when we get home. 
Elliott left the Hamptons about 10:30am this morning. They will be at my grandmother's house sometime around 9pm. From there,  it's about an hour and a half drive home. 
I'm so friggin excited.  🙂 I'm a big dork…
This was posted via WordPress for Android, courtesy of Samsung's Galaxy S III. Please forgive any typos. I do know how to spell but auto-correct hate me.
Please join our Autism Help Forums
Look for "Autism Help" app at the Google Play Store