Emmett is at OT and today is a special day.  He is running through the standardized testing to evaluate his progress. 
Watching this is making me want to cry because he is struggling with many of the fine motor things.  He looks so determined but his body simply can't do it.
Times like this remind me that despite all the progress he has made,  we still have such a long way to go.

My heart is filled with pride for all he has accomplished but breaks for all his struggles.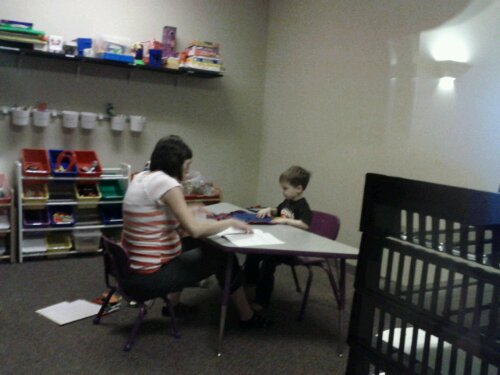 – Lost and Tired

Post by WordPress for Android via Nexus S 4G without the use of proper editing tools and disadvantages of a bastardized version of auto-correct.
Please Vote for Lost and Tired (just click the link) and help me spread Autism Awareness. Everyone can Vote once a day 🙂