So Emmett has devised a cunning new way to keep me from leaving the house without him in tow.
He runs up and makes me stop so that he can stand with both feet on my foot.  This is supposed to stop me from being able to move,  at least without taking him with me. 
He's just so stinkin' adorable.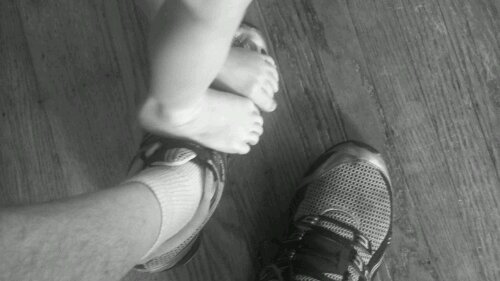 – Lost and Tired

Posted by WordPress for Android via Tegra 2 powered Motorola Photon 4G (provided to me at no charge by Sprint) without the use of proper editing tools and disadvantages of a bastardized version of auto-correct.
Please Vote for Lost and Tired (just click the link) and help me spread Autism Awareness. Everyone can Vote once a day 🙂