I'm at the pediatrician..again…with Elliott.  He just can't seem to get better. Now he has a really nasty cough and the antibiotics have given him,  um,  tummy issues.
Those tummy issues have led to some accidents that are also keeping Elliott home from school. We have also had to break out his rescue inhaler a few times since yesterday. Daddy is going on very little sleep over the past 2 weeks. So Daddy really needs everyone to feel before he goes plum loco.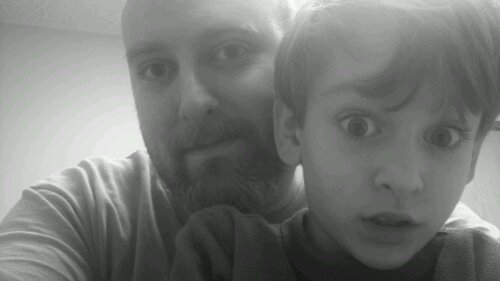 – Lost and Tired

Posted by WordPress for Android via Tegra 2 powered Motorola Photon 4G (provided to me at no charge by Sprint) without the use of proper editing tools and disadvantages of a bastardized version of auto-correct.
Please Vote for Lost and Tired (just click the link) and help me spread Autism Awareness. Everyone can Vote once a day 🙂