Gavin and I are at Dr.  Reynolds office for a follow up.  Dr.  Reynolds is Gavin's primary psychiatrist and someone on our short list of trustables. 
We haven't seen Dr.  Reynolds since Gavin's immune system problems were discovered.  So that means basically all of the new neurological issues are on the agenda today.
I don't think any medication changes are likely.

However,  one thing Dr. Glazer stressed was just how dangerous and even life threatening Gavin taking Clozapine is.
Clozapine is the antipsychotic that Gavin has been on for most of this year. He has been on every other antipsychotic there is and they stopped working.  Clozapine was a last resort.
The big concern over Clozapine is that it can destroy the immune system by killing off the white blood cells, causing death, secondary to things like flu or pneumonia.  Alot of people in Europe died as a result of not knowing the side effects or properly monitoring the effects.  Many of those that died were, unfortunately, children. 
That is why Clozapine is so tightly controlled in the United States. 
However,  because it's so tightly monitored,  it's also one of the safest as well.  Gavin requires bloodwork every week in order to get another weeks supply.
For the record,  Gavin's immunologist said Gavin's immunodeficiency has nothing to do with the Clozapine because Gavin's white blood cells are fine but his IgG and IgM and defective and very,  very low. Most likely a genetic disorder.
Anyway,  when you have a child on hardcore medications like Gavin is on,or even medications in general,  it's always good to periodically reevaluate the risk versus the benefit.  We do this every couple of months but discuss medications at each appointment.
If anyone has questions on medications,  don't hesitate to ask.  Gavin has been on many medications and I would be happy to share our experience.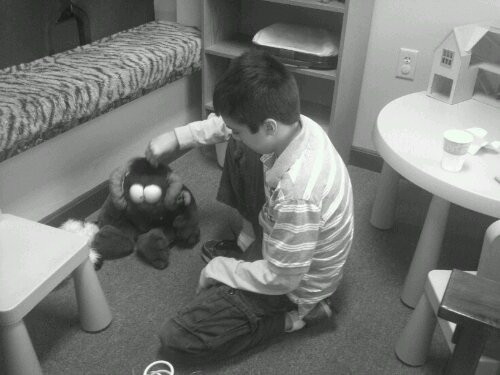 – Lost and Tired

Posted by WordPress for Android via Tegra 2 powered Motorola Photon 4G (provided to me at no charge by Sprint) without the use of proper editing tools and disadvantages of a bastardized version of auto-correct.
Please Vote for Lost and Tired (just click the link) and help me spread Autism Awareness. Everyone can Vote once a day 🙂