Elliott is extremely intelligent and is advanced in many,  many ways.  However,  he has this thing with putting his shirts on backwards.
I'm puzzled a bit by this and I'm not sure what's behind it. 
It's not a big deal but I'm curious if any of your kids do the same thing?  There are no tags on the shirt so that's not it.  Also,  the neck lines are the same as well.

When I ask if I can help him fix it,  he tells me he wants it that way.  That indicates to me that he's doing this for a reason.  Preference…maybe? He knows how to put it on right,  he choses not to.
Anyone have any ideas?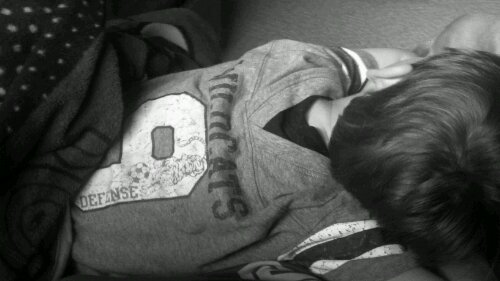 – Lost and Tired

Posted by WordPress for Android via Tegra 2 powered Motorola Photon 4G (provided to me at no charge by Sprint) without the use of proper editing tools and disadvantages of a bastardized version of auto-correct.
Please Vote for Lost and Tired (just click the link) and help me spread Autism Awareness. Everyone can Vote once a day 🙂