So we had issues with Gavin today. It was like no sooner did I open my mouth last night, than something happened. While this wasn't a huge deal and no one was hurt, it did trigger a pretty massive meltdown from one Mr. Emmett John.
Basically, Emmett wanted to do something by himself. The ball he was using to shoot baskets with bounced over the gate and into what used to be my office.
Emmett asked if he could go get it and we said yes.

Gavin shouted that he would get it for him, to which we respond with, no, Emmett wants to get it himself. Even Emmett told him to please leave it alone.
Gavin didn't let our instructions or Emmett's pleas, stop him from doing what he wanted to do.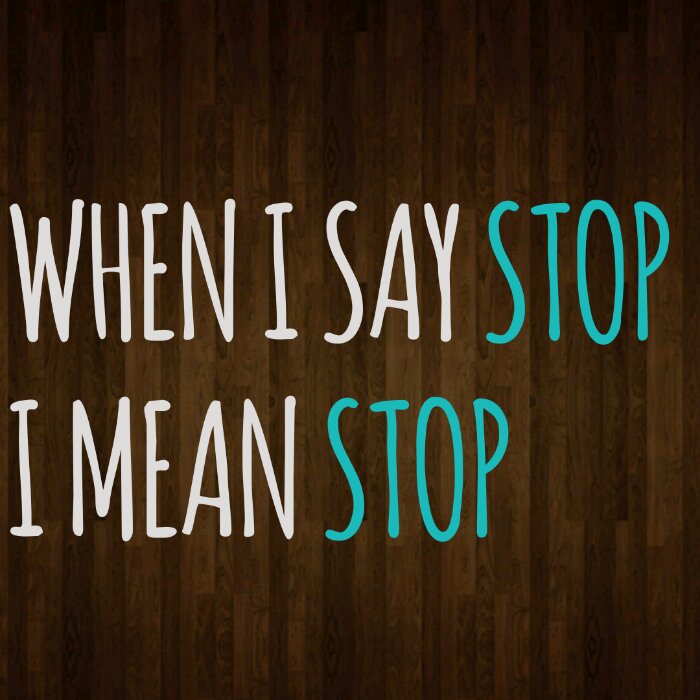 At this point, Emmett's freaking out because Gavin isn't listening and we are repeatedly telling Gavin to put the ball down and leave it alone. Collectively, he must have been told to stop, no less than a dozen times.
All he does is come out of the room with the ball and a smirk on his face.
It's situations like these that could be completely innocent or something darker. Perhaps Gavin was so wrapped up in "trying to help", that he just didn't hear what we were all saying?.?.
However, based on his smirk upon emerging from the back room with Emmett's basketball, it feels a whole lot more like he accomplished exactly what he set out to accomplish. Emmett's melting down and Lizze and I are upset. He created chaos and he thrives on chaos.
Even if it was innocent in nature, he still didn't listen to what he was being told to do and that's a problem as well.
Big picture, this isn't an Earth shattering event. Having said that, what scares the shit out of me is that as Gavin gets older, This type of situation becomes much more serious. He has to learn that when an authority figure tells him to stop, he must stop. For that matter, if he's doing something that upsets someone and they ask him to stop, he needs to stop.
The legal system isn't going to care that he has special needs and to be totally honest, I don't think that I would be able to believe whatever his side of the story was.
My hope for Gavin is that he will leave behind legacy not a trail of victims…
Worrying about stuff like this is the reason I no longer have any hair
This site is managed almost exclusively from my Samsung Galaxy Note 3. Please forgive any typos as auto-correct HATES me. 😉
Follow @Lost_and_Tired

"Like" me on Facebook

Visit the My Autism Help Forums
To reach me via email, please Contact Me