I posted this morning about my two youngest reducing to flush toilet paper rolls down the toilet this morning. This was honestly, the last thing I needed to be dealing with today.
Based of the advice of my readers, I decided to get some Drano. However,when reviewing my options, none of them specified where or not they work on those pesky things like, toilet paper rolls.
I figured, it's just thin cardboard and should break down on its own. However, this should help to speed up the process. 😉
"
Thanks for the advice everyone.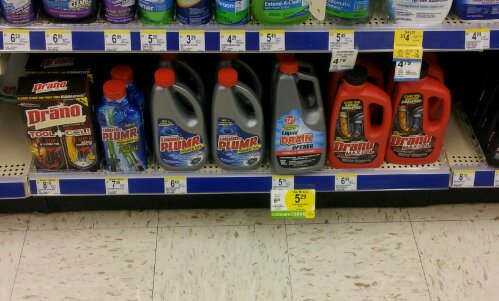 – Lost and Tired

Posted by WordPress for Android via Samsungs Epic Touch 4G (provided to me at no charge by Sprint) without the use of proper editing tools and disadvantages of a bastardized version of auto-correct. So please forgive the spelling 😉
Please Vote for Lost and Tired (just click the link) and help me spread Autism Awareness. Everyone can Vote once a day 🙂