You know something,  our kids are given these scissors to use in preschool. I remember the teachers testing my kids ability to use these scissors as part of their evaluations. Not that it's a huge deal,  but have any of you ever tried to actually use these things. 
I was trying to cut some paper while making dinner this evening and these freakin' things don't even work for me most of the time,  how can we expect our kids to use them?  :O
I get the whole safety scissors thing but couldn't someone invent something that is equally safe but actually functions?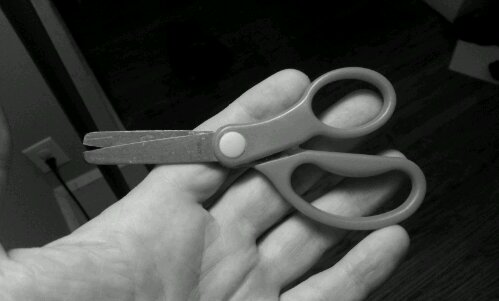 – Lost and Tired

Posted by WordPress for Android via Samsungs Epic Touch 4G (provided to me at no charge by Sprint) without the use of proper editing tools and disadvantages of a bastardized version of auto-correct. So please forgive the spelling 😉
Please Vote for Lost and Tired (just click the link) and help me spread Autism Awareness. Everyone can Vote once a day 🙂