They needed to draw blood.  They offered to do it via finger pricking instead of the usual blood draw. 
WOW.  Absolute nightmare and for Gavin,  that's saying something.  That's all I can say.  Complete disaster.  Gavin screamed and screamed.  He had to be poked a second time because he was fighting so hard the first of clotted.  Something is very clearly wrong.  Gavin was completely disconnected and using made up words.
I once again had to look like a monster because I was very abrupt with him as that's the only way to de-escalate him.  It's not easy to do, but after a while I have just learned it's one of those things that I just have to do.

I haven't gotten to the point that I don't care how it makes me look but it is what it is.  All I can hope is that they understand and I think they do.
Something is definitely wrong….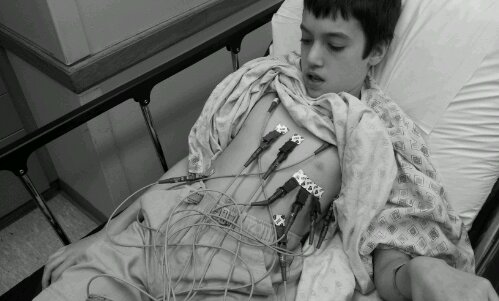 – Lost and Tired

Posted by WordPress for Android via Samsungs Epic Touch 4G (provided to me at no charge by Sprint) without the use of proper editing tools and disadvantages of a bastardized version of auto-correct. So please forgive the spelling 😉
Please Vote for Lost and Tired (just click the link) and help me spread Autism Awareness. Everyone can Vote once a day 🙂