So my father, graciously have up his evening in order to help me with the van. 
It was already dark when we got out to where the van had died.  She started right up and then began this horrible grinding and screeching sound. 
It appears that the water pump has seized up and seems to at least be part of the problem.  I had have it towed yet again.  The towing company has towed the POS van several times now.  I should be earning some kind of frequent flyer points by now. 

The shop will hopefully get the van in first thing in the morning and if it's just a water pump,  it should be a quick fix.  Quick maybe but certainly not painless.
I really truly believe this van just wants to die and be left alone. We keep bringing it back to life but the end result seem inevitable anymore. 
I want to thank my dad for giving up his evening to help me out with this.  I want to thank my mother for rescuing Lizze and Emmett when they were stranded and Lizze's mom for taking the boys to school in the morning. 
I wouldn't have been able to pull off today without you. 🙂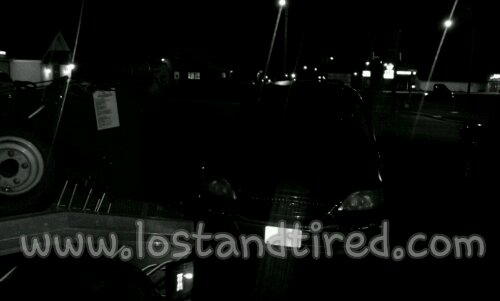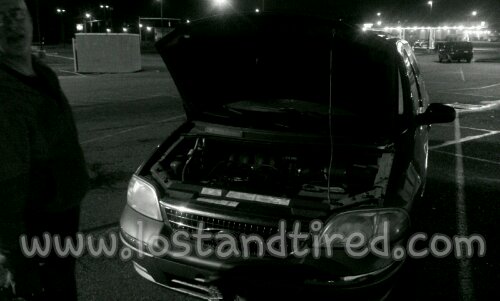 – Lost and Tired

Posted by WordPress for Android via Samsungs Epic Touch 4G (provided to me at no charge by Sprint) without the use of proper editing tools and disadvantages of a bastardized version of auto-correct. So please forgive the spelling 😉
Please Vote for Lost and Tired (just click the link) and help me spread Autism Awareness. Everyone can Vote once a day 🙂