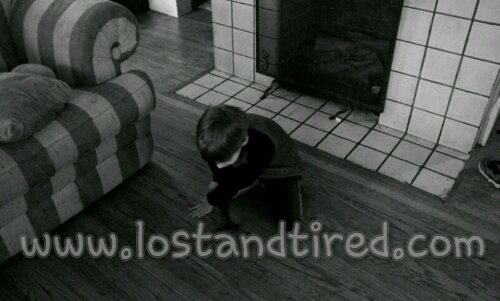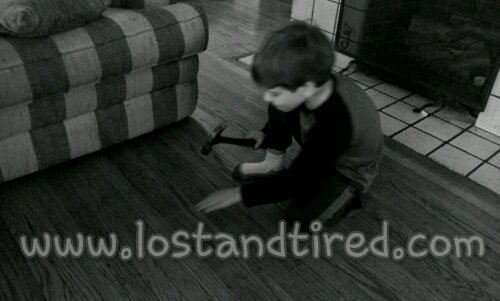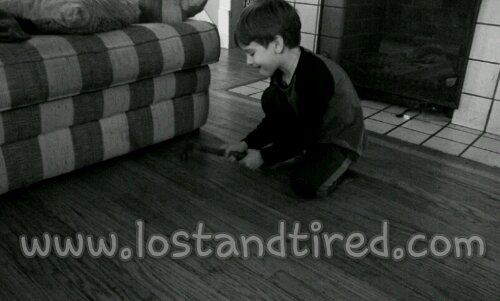 Today's victory is brought to you by Mr.  Elliott Richard's handyman service. 
We have very, very old hardwood floors and the nails are popping out. These nails are are responsible for many socks meeting an untimely death. 
Elliott decided to help address the problem.  He asked for my trim hammer and went around sinking all the nails he could find.  I supervised him closely but he did a very good job. 
I try to make it a point to help my kids learn things that they will need to know later in life.  I encourage you all to do the same.