Helping people help their kids
I have become kind of a voice for and even a sort of lesion between the Autism and Android communities. My goal is to help people realize just how much more potential Android devices have over the Apple line of products.  Not only are Android devices more affordable, they are typically more powerful and allow for complete customization of the user experience.
In other words, if you want a device that can be customized to your child's unique needs, at a price starting at less than $200 and access to hundreds of thousands of apps, your only choice is Android. The fact is that more and more people are using Android based smartphone. What many people don't seem to be aware of, is that their Android based smartphone can be used as an education and/or communication device for their Autistic child. I want to show you how 🙂
As many of you are aware, I started a program called Android4Autism earlier in the year. My goal is to take gently used Android devices and fit them with a custom ROM, preintalled with awesome educational apps and some great kid friendly music and donate these devices to families in need.

The other purpose of Android4Autism is to help educate the public about Android and show them how and why it's a fantastic platform for working with special needs children, more specifically those with Autism. What I want to begin doing is highlighting the hardware and software options that are available for Android. My goal is to work with hardware manufactures and software developers to help spread the word about Android and it's potential within the special needs community.
Fantastic educational software
Today I want to shine the spotlight on a company called Intellijoy.  Intellijoy is the number one developer of educational software on the Android Market. They have tons of amazing apps, and I have had the pleasure of working with them on Android4Autism. My kids use their apps all the time and have benefited greatly from them. These apps help with hand/eye coordination, learning the alphabet, counting, reading, math, problem solving and also help to build self-esteem and confidence. 
The video below is my youngest son, Emmett. Emmett is using his personal Android4Autism, which is the Galaxy S Epic 4G by Samsung. Emmett is playing Kids Preschool Puzzles by Intellijoy. Emmett was unable to speak and was considered pre-verbal. Working with Kids Preschool Puzzles and other apps just like this, helped him to develop his language skills and build self-confidence. As you will see in the short video clip, Emmett completes a puzzle and presented with positive feedback by the app and dances with joy at his ability to complete the puzzle.
As a parent, moments like this are absolutely priceless.
[youtube width="720″ height="480″]http://www.youtube.com/watch?v=giHtyE1oALA[/youtube]
Here is actually a closer look at the Emmett's Android4Autism device, the Galaxy S Epic 4G by Samsung. The video quality could be better but the camera I was using wasn't very good, sorry.
[youtube width="720″ height="480″]http://www.youtube.com/watch?v=SxwkNqUiomE[/youtube]
Here is a list of the apps currently available on the Android Market by Intellijoy:
**Please note that there are also paid versions of the same apps that provide more content.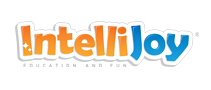 Recommendations
I want to make sure that you folks out there are aware of apps, like those from Intellijoy, are available for your Android device. In many case, as with the ones I have highlighted today, there are free versions that you can try out and see how your child likes them before committing to a purchase. Lost and Tired and Android4Autism fully endorse these apps. I have personally used these and so have my kids.
In fact, as I typing this, Elliott is using Kids Connect the Dots Xmas and having a great time will practicing his numbers.
I hope this is helpful for you because I know how challenging it can be to find things out there that can help your Autistic child learn and grow in their own unique way. I truly believe that Android based devices, in conjunction with great software like the apps I have highlighted in this post, can really help your Autistic child.
In all honesty, even your typical children can benefit greatly from all that Android and the Android Market have to offer. Please never hesitate to contact me with your Android related questions. I will do my very best to help you out. 🙂
Would you like your Android app or Android based device featured and reviewed?
If you would like your Android based app or Android based hardware to be reviewed and featured on this blog, please contact me for details.