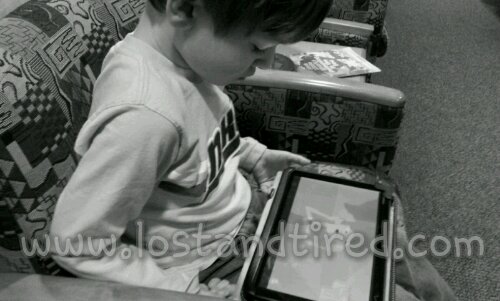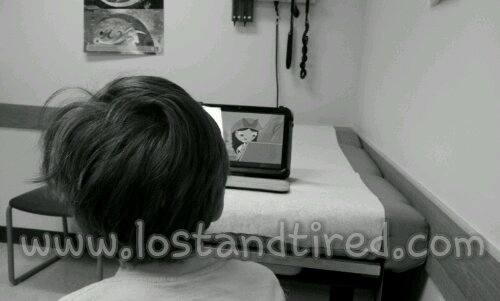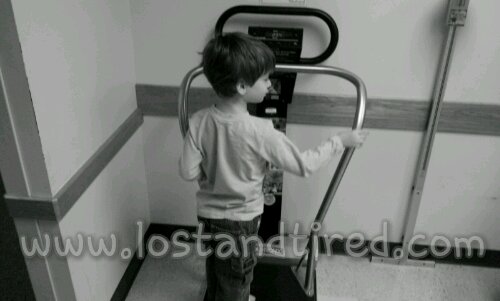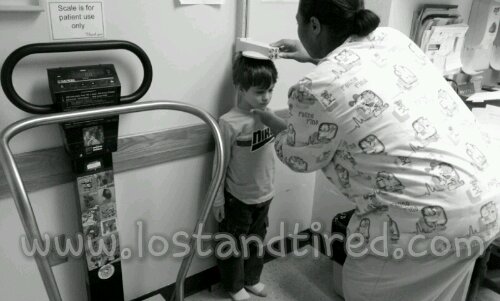 Elliott is a nervous wreck this morning.  Nothing bad is going to happen,  meaning no shots or bloodwork.
The only thing that has stopped the tears is NetFlix and our Android Tablet.  He's just chillin watching his favorite show and clinging to his new stickers as though it was for dear life.
I just wish he didn't get so stressed out about going to the doctor's.