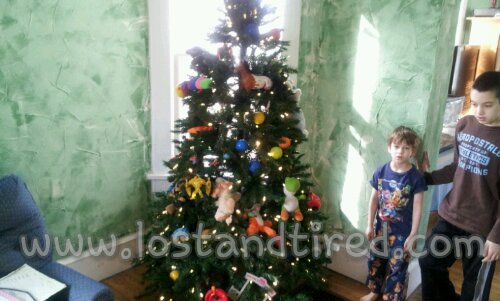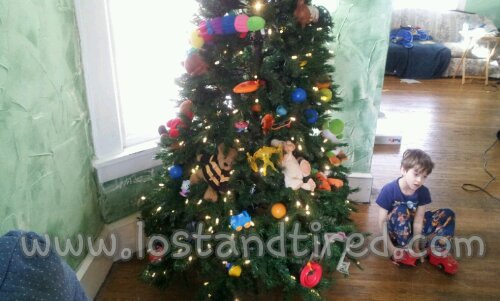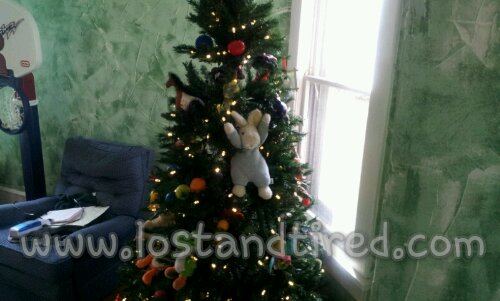 The past few years we have been pretty conservative as far as decorations on the Christmas tree are concerned.  The reason is pretty simple…..Emmett.
Emmett is endlessly curious and most of our decorations are glass. Also,  Lizze's cat like to climb the tree and play with the glass bulbs.  Many a glass bulb have met their fate at the paws of Cleo.  As far as Emmett concerned,  we don't want him breaking an ornimant and subsequently injuring himself.
The other side of the coin is that Gavin gets way to excited and can't seem to settlement down. 
So we have opted to keep things more….um…low key.
This year however,  the boys decided to take things into their own hands and decorate the tree with their toys. So I've dubbed this year, Creative Christmas. 
I have to applaud their creativity and the fact that they worked together to accomplish this.  Who knows,  maybe this will be a new tradition.
Let me introduce you to the 2011 Lost and Tired family Christmas Tree.  🙂