I was asked by Matt and Jillian McCabe to share this post her on Lost and Tired.  I never comfortable asking for help but they are trying to do something amazingly generous for my family and I want to help in any way that I can…..
I would like to say how deeply touched I am that something like this was put together to help my family. I'm infinitly grateful and completely humbled by the generosity this has brought thus far. Thank you to everyone, especially the McCabe's, for reaching out.
Thank You . 🙂

This is from the "Move The Gorski's website and can be found ————> Here
 Rob Gorski is the creator and author of the "Lost and Tired" blog and founder of Android4Autism. He is husband to his amazing wife Lizze, and the father of 3  boys on the Autism Spectrum.Gavin is 11, Elliott is 5 and Emmett John is 3. Rob's wife Lizze is chronically ill and has been diagnosed with fibromyalgia and    suffers from chronic migraines. Rob was a Firefighter and Paramedic for many years, but left his job because he was needed at home full-time to take care of    his family.
Rob is simply spread too thin taking care of his special needs children and disabled wife. Although he would never ask for help, he needs it.
The Gorskis' current home is unsafe and they need to move immediately. They have witnessed homicides, a double shooting, a stabbing and most recently, a drive by shooting in which Rob was almost killed while the shooters were fleeing the scene.
The Gorskis are living in a warzone and they need to find a home that will provide comfort, safety and stability. Rob and his family need to move and they need to movePRONTO!
The Gorskis need $3,000.00 to get into their new home. This includes first/last/deposits and moving expenses.
If 300 people donate $10.00 each, we will hit our goal.
Are you asking yourself, "What can I do?" Please donate $10.00 or more.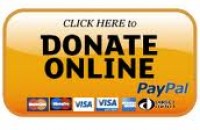 Your kindness is appreciated!
"We have taken it upon ourselves to help Rob and his family. Although we haven't met them personally, we are connected to them. Their blog has helped us in so many ways. It has helped us find our voices and we want to do anything in our power to help them. We families with special needs children need to stick together."
If you have any questions or comments, please don't hesitate to contact matt@semitechnical.com orjillian@deepeggplant.com. Check our blog for updates on the fundraiser!