It wouldn't be. Christmas without the drama of the Christmas Haircut.  Elliott did really great and I'm quite proud of him.
Emmett on the other hand just said "no thank you haircut". I opted not to push him because he really didn't need it that bad.
The place we take the boys is called Kuts for Kidz.  They are really great with the kids and never complain or even give me the impression that they don't like working with our Autistic boys. 

Elliott wanted his hair short so he could wait for a long time before his next trim.
He looks very handsome……..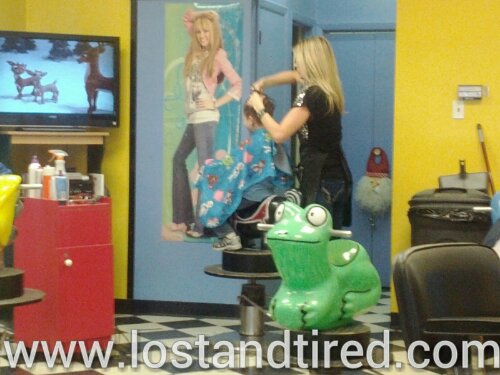 Posted from WordPress for Android