We have arrived at our home away from home,  Akron Children's Hospital,  for Gavin's 6th and final Antibody Infusion for this year.
He has been weighed and had his vitals checked. He is watching TV in the waiting room until we get called back to his room for further preparations.
Gavin is very excited because this is the one time every month that he gets to play video games.

He never knows if it will be a PS2 or a PS3 but he's happy either way. Even though Gavin +  Video Games = meltdowns,  we figured he deserves this while he sits still for his 4 hour infusion.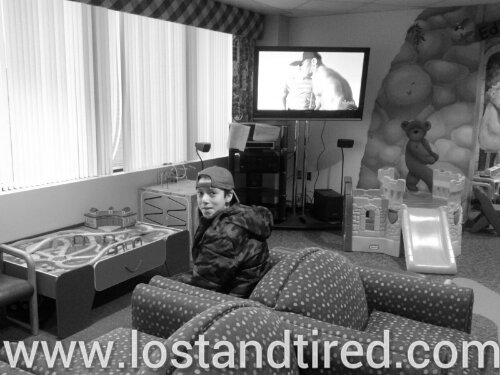 Posted from WordPress for Android