I was reading my friend, Jill's blog last night. I was inspired by her expert use of colorful language while writing this. I have a ways to go in honing that skill but I hope this makes you proud Jill…. 🙂 I dropped a censored f-bomb 🙂
Emmett did really well at the immunologist. He charmed all the nurses….as he always does.
When his tongue was examined they found many, many cold sores. He has two actually on his tongue. One is about an inch long and shaped like a football. The other is is a bit smaller, but not by much.

He also has them all over the rest of his mouth.
He's barely eating and as a result, has lost about a pound since Wednesday night.
The prednisone is not working anymore.
I thought we were going to talk about other treatment options but I guess I was wrong.
She asked about Emmett's joints. It was kinda funny she asked -not really though- because he has been complaining about his elbows.
I mentioned that he was screaming yesterday because his elbows were hurting again. He hadn't hurt himself but he just kept screaming. My Dad stopped by yesterday and Emmett would allow himself to be touched because he hurt so bad.
This type of thing has occurred several times now. Once it prompted us to rake him to the Emergency Room because we thought he had dislocated his elbow.
We have been referred to the rheumatologist because immunology is concerned about rheumatoid arthritis.
Are you fu@king kidding me…. He's 3 years old. How is that even possible? Hopefully that will turn out to be nothing………….
I documented the day with pictures and I wanted to share …….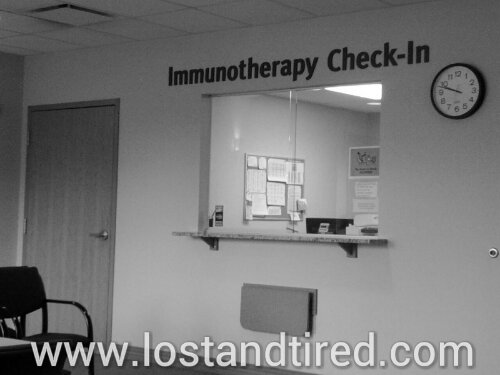 Emmett did amazingly well with the taking of his vitals.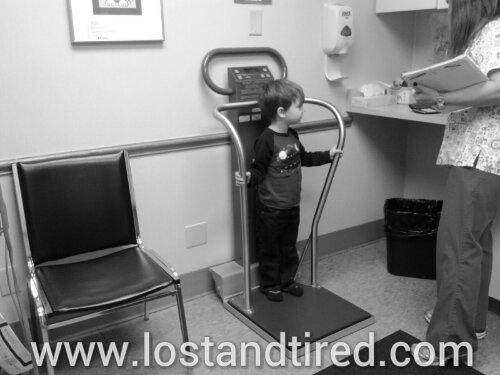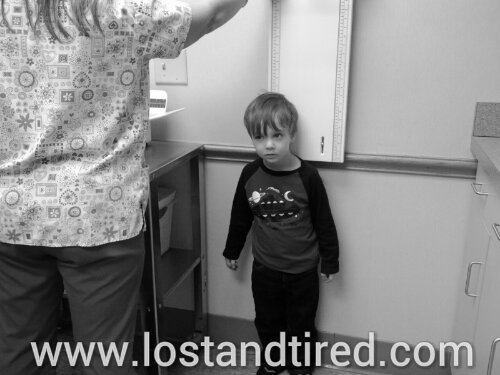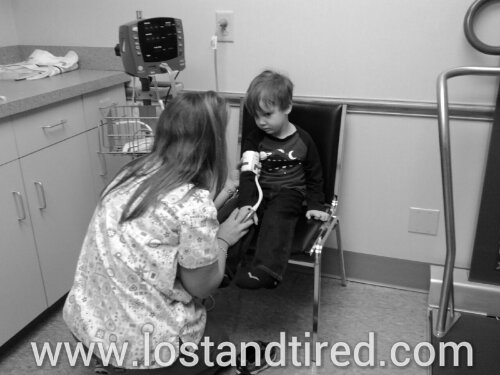 For Emmett, the appointment was absolutely worth it because they had Angry Bird stickers. It doesn't get any cooler than that…..at least for a 3 year old obsessed with Angry Birds.  🙂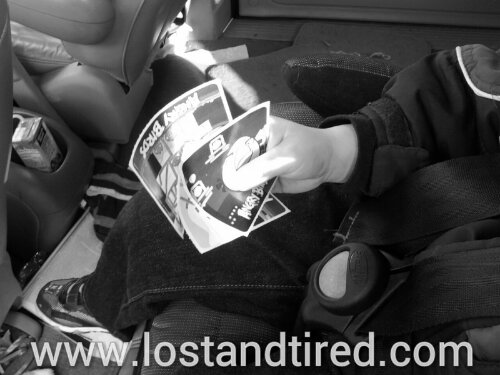 Posted from WordPress for Android