The other day Elliott was looking for his -kind of working- DSi. Emmett has been playing with it lately and Elliott is typically very patient with him.
This time however, we couldn't find Emmett or the elusive DSi. 
Emmett, that little stinker, had hidden himself under the kiddie picnic table. Because it was covered with a sheet I didn't see him at first.

I gotta give him credit for creativity.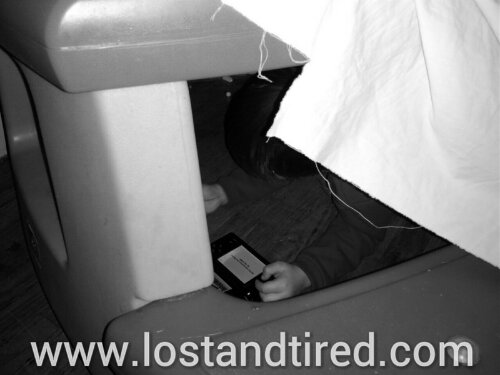 Posted from WordPress for Android