Today's Victory is brought to you by Gavin.  Today is Gavin's 12th birthday and it most definitely hasn't gone as planned.
What was supposed to be a good day for Gavin,  turned into multiple blood draws today because the doctors suspect he may have early onset diabetes. 
Despite how crappy the day has been,  Gavin never once complained. 

In fact, Gavin did both blood draws without having to hold my hand.  This has never happened before today. 
Gavin was a true champion today and I couldn't be prouder of him.  For this reason,  Gavin has been awarded Today's Victory.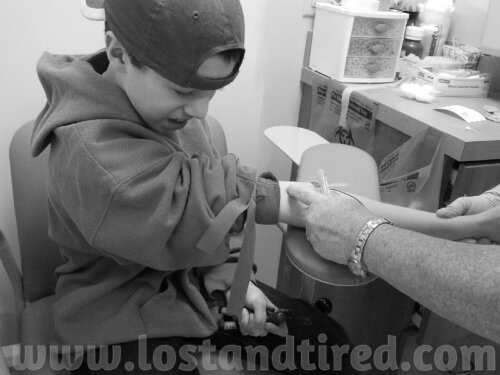 Posted from WordPress for Android