Today has been one of the worst days in Lost and Tired family history.  We've had bad days but this affected the whole family in a profound way,  especially the boys.
So,  in an effort to be positive and move forward I'm awarding a Today's Victory.
Today's Victory is being awarded to Lizze,  Gavin,  Elliott and Emmett..

Despite everyone's fear,  overstimulation and anxiety, we didn't kill each other and we will live to see another day. Sometimes that, in and of itself is victory and after a day like today,  I'll proudly stick that in the win column.
In the picture below, Gavin worked together,  very patiently with Elliott, to help him play through Mario Brothers on Elliott's broken DSi.  The DSi is crashing and making Elliott start over. 
Gavin helped him to keep trying and continued even though Elliott was really upset. This was actually one of the few times Gavin spoke today.
Great job everyone. I'm so proud of all of you. I'm so sorry this happened today. Things will get better,  I promise.  I do whatever it takes. 🙂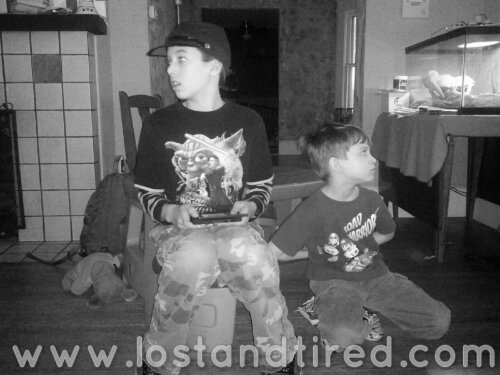 Posted from WordPress for Android