Today's Victory is brought to you by Elliott and Emmett.  While this moment was short lived,  it did occur and so I wanted to share it with everyone. 
There was a small break in the chaos today while Emmett and Elliott snuggled together on the couch and played there DS's. 
The peace was short lived as I said already but it was nice to see this nonetheless.  I love seeing moments like this,  when my kids are getting along and not screaming and fighting. 

Great job boys 🙂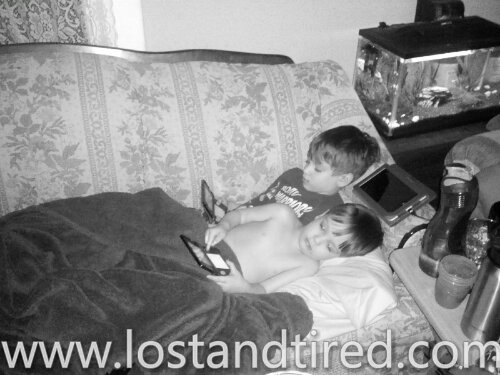 Posted from WordPress for Android