I want to talk about stress.  I would be really surprised if anyone doesn't know what the heck stress is.  In fact,  I'd bet a dollar that most, if not all of you are way too familiar with stress.
As a special needs parent, stress has become my worst enemy, and I long for a way to banish it from my life forever.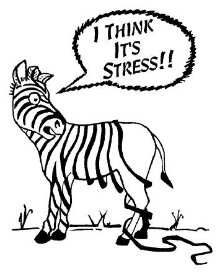 Not all stress is bad because sometimes it can motivate us to keep going.
However, the kind of stress that I constantly feel as a special needs parent is indescribable and not at all good.  If you want proof,  just ask my hair, rather what's left of it.
Stress can and will destroy your body from the inside out if chronic and left unchecked.
I thought we could really help each other to better manage our stress by sharing some things that we do to cope.  For example,  I love walking.  Walking is fantastic exercise and a great way to burn off stress. Unfortunately, I no longer am able to sneak away very often, so I've pretty much had to hang up my shoes.
There are many other ways of coping with stress, some more fun than others.  😉
However, one thing that I've noticed is that I can become so used to the level of stress I'm under that I don't even realize its there.  To me, that's scary, but also very true.
It's important to take care of yourself and at least have some type of outlet or way to burn off any stress you my best feeling.
I thought I would open up the floor and see if we could dialog about what kind of stress you feel and the ways you have found to cope with it.