Emmett is quite the handful but he's also just so stinking cute.
Emmett came back from my parents house wearing this Cleveland Indians hat.  He never wears hats and so this was surprising. Typically,  his sensory related challenges prevent him from wearing things like hats.  They are just to uncomfortable.
I was even more surprised when he put it back on this morning. 

Many times when he does something once,  he never repeats it.  I'm pretty excited that he's willing and in fact,  actually wanting to wear a baseball hat.
Awesome job Emmett.  🙂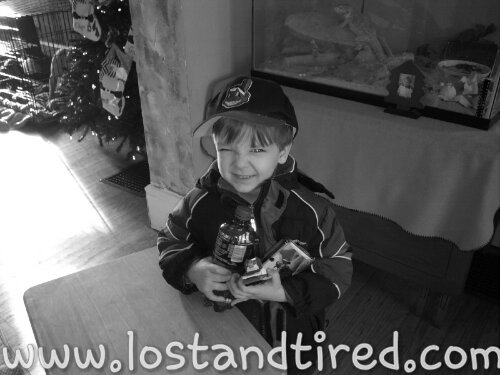 **Thanks for reading**
       -Lost and Tired
Please join our Community Autism Support Forum
Posted from WordPress for Android so please forgive the typos. Auto-correct and I don't get along very well.