The goddamn van just broke down on the way back from Akron Children's Hospital.  We had stopped by GameStop so Elliott could use his birthday money to buy something for his 3DS. 
Lizze was waiting in the van because she's having a rough time walking.
When I left, I shut the van off out of habit.  After a few minutes Lizze tried to start the van because it was getting to cold.  She tried to start the van with the remote start and everything went nuts. 

The van started and stopped and started and stopped.  Then it was trying to turn on at random times,  even with no key in the ignition.
My Dad is on his way to rescue us and see if trying to jump start the van will work.
I'm sooooo pissed off right now because not only did I just buy this van a few weeks ago,  I had to buy this van because two a$$holes stole and then totaled out the van we originally had. 
I'm pissed off because we had to literally spend everything we had,  every last penny of our tax return that was desperately needed for us to survive the winter and move out of this neighborhood.  It all went into this van. 
Now we're sitting here,  stranded once again.  This time it's just Lizze and Elliott with me and not the entire Lost and Tired family.
Hopefully,  it's just the battery and not something more expensive. 
Goddamnit,  I think my head is going to explode.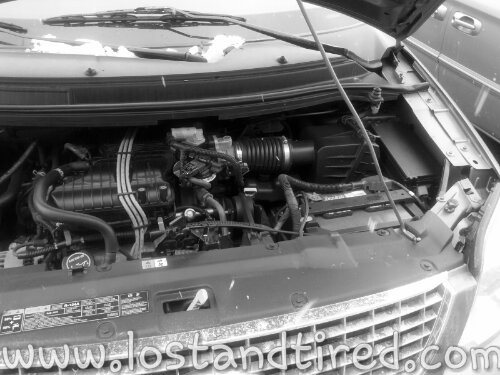 **Thanks for reading**
       -Lost and Tired
Please join our Community Autism Support Forum
Posted from WordPress for Android so please forgive the typos. Auto-correct and I don't get along very well.