Elliott woke up this morning complaining about his arm hurting.  He had received two booster vaccines 2 days ago so it seemed that tenderness was to be expected.
However,  when I looked at his arm,  I was taken aback.  His entire upper arm is swollen and and stiff.  The skin is very hot to the touch.  This appears to be a rather serious reaction.  We are calling the pediatrician to find out whether we should there or straight to Akron Children's Hospital.
Elliott is freaking out and I'm a bit worried myself. This was not like this last night. This has occurred within the last few hours. 

Has anyone ever seen this.
The pictures don't show all the redness but you can see what I'm concerned about.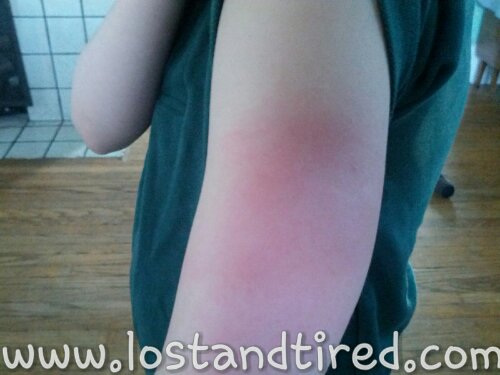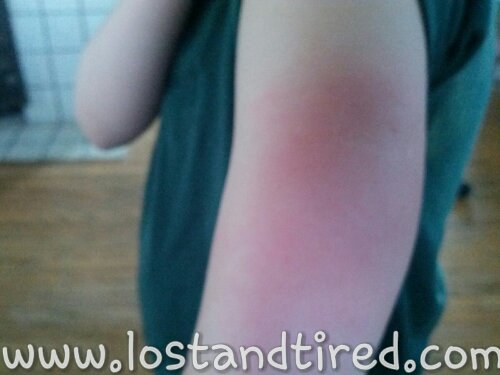 Please say a prayer that this ends up being ok.  Thank you so much.
**Thanks for reading**
       -Lost and Tired
Please join our Community Autism Support Forum
Posted from WordPress for Android so please forgive the typos. Auto-correct and I don't get along very well.