Today is day 6 of Elliott's journey with Risperdal.  For those new to the Lost and Tired blog,  Elliott struggles with rather extreme levels of anxiety.
His anxiety had reached a point that it was/is interfering with his life, not to mention,  driving those around him crazy.  The poor kid worried about everything and we don't want that for him.
I wanted to share with you all how the first week or so goes.  I thought someone might benefit from our experience….
So far,  we have had some mixed results with the Risperdal.  Having said that,  he is having much better days now. 

He seems much more relaxed and able to enjoy life. While he still struggles from time to time,  the experience thus far has been overwhelming positive. In fact,  Elliott had another no warnings day at school.  That's awesome…  🙂
Check out the picture below.  Elliott is sharing with you how many warnings he received at school today…..  Zero. 🙂
I'm sooooo proud of him…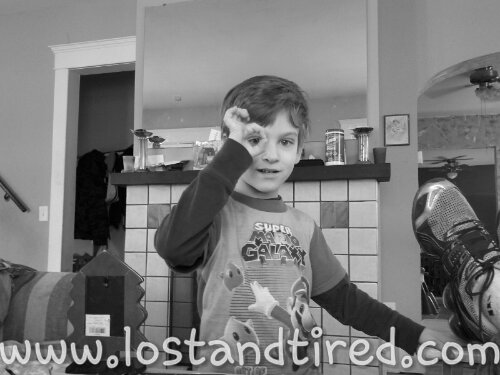 **Thanks for reading**
       -Lost and Tired
Please join our Community Autism Support Forum
Posted from WordPress for Android