We will be hauling Elliott to the doctor's on Monday morning.  This time it's not for a broken tooth but instead anti anxiety medications. 
Elliott is the poster child for generalized anxiety disorder and the quality of his life is significantly affected.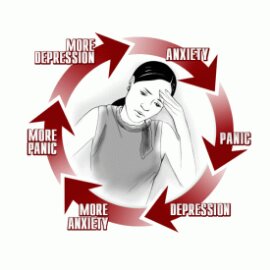 This appointment has been a long time coming.
Elliott's anxiety is situational and rather extreme.  This means that all the stress and chaos that goes on in the house as a result of being a special needs family.
We have addressed everything that can be immediately addressed but others are in a holding pattern like Gavin's placement.
Elliott's in therapy and we do whatever we can to relieve the anxiety but unfortunately,  medication is our plan B. Plan A was simply not enough to provide him with any relief and so it's long past time to put Plan B into motion. 
We will cross the Plan B starting line, Monday morning at 9:35 am.
This was posted via WordPress for Android, courtesy of Samsung's Galaxy S III. Please forgive any typos. I do know how to spell but auto-correct hate me.
Please join our Autism Help Forums
Look for "Autism Help" app at the Google Play Store