We have finally made it over to Oncology for Gavin's 9th antibody infusion. The infusion was scheduled to begin about an hour ago, so we had to make special arrangements for today.
They were awesome about working with us on the scheduling today.
We are just waiting to get his vitals and preparation medications… Everyone missed lunch and we're all a bit on the grouchy side.  Hopefully,  this will be a quick 3 hours and we can get home before out last appointment for the day.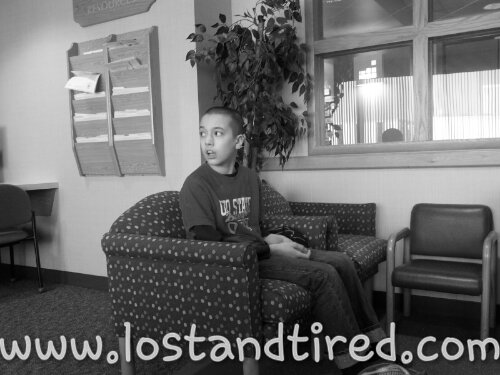 **Thanks for reading**
       -Lost and Tired
Please join our Community Autism Support Forum
Posted from WordPress for Android