I'm at the neurodevelopmental clinic at Akron Children's Hospital,  with Elliott and Gavin.
Elliott is actually doing pretty good today.  He isn't freaking out as is usually for him. However,  he's a bit on the hyper side today.  Gavin is doing just fine,  as is the norm for him. 
Gavin's appointment is first and Elliott's is after. 

We will get the results of the EEG's today and hopefully,  find a direction for us to go in,  with both of the boys. 
Please say a prayer that we get good news today.   🙂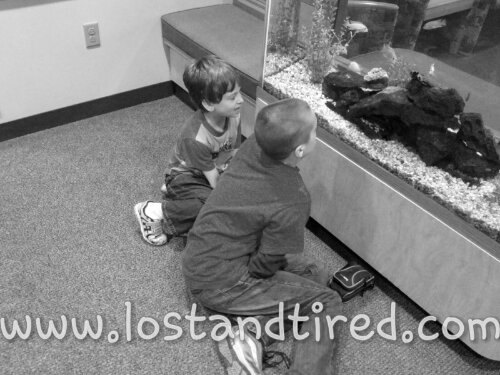 **Thanks for reading**
       -Lost and Tired
Please join our Community Autism Support Forum
Posted from WordPress for Android