Elliott came home from school today after another fantastic day. He was more excited than usual to get into the door.  He wanted to show me what he made in school today. 
He made a caterpillar out of a clothes pin and some little puffy balls….oh..and a set of googly eyes. 
We had to fix an eye that fell off but Mommy came to the rescue with some glue and all was right in his world again. He wanted to share his masterpiece with all of his friend in his Daddy's blog.

Sooooo here you go.  Enjoy 🙂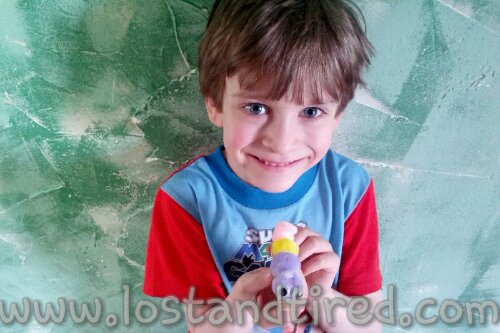 **Thanks for reading**
       -Lost and Tired
Please join our Community Autism Support Forum
Posted from WordPress for Android so please forgive any typos as auto-correct and I don't see eye to eye. 🙂