The longer Bella is with us,  the more we realize just how well she fits in.
Almost everyone in the Lost and Tired family chews on things,  so why should Bella be any different.  Well,  she's not.  I found this yesterday and was anything but pleased.
It my vacuum cleaner.  Sure I can fix it but I don't have accidental coverage through Best buy.  I just don't know if this is considered accidental or not.  🙂

This was totally my fault.  I mean,  I didn't put the cord in her mouth and force her to crew on it but I did leave it on the floor. Oh well,  it will either be a cheap fix or a free replacement.  Either way,  lesson learned.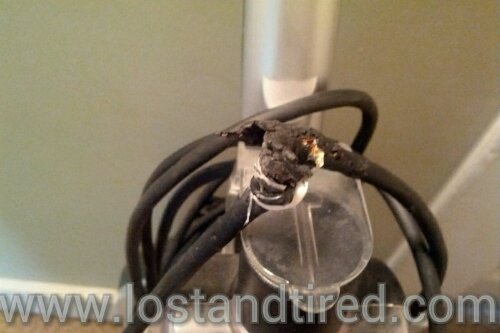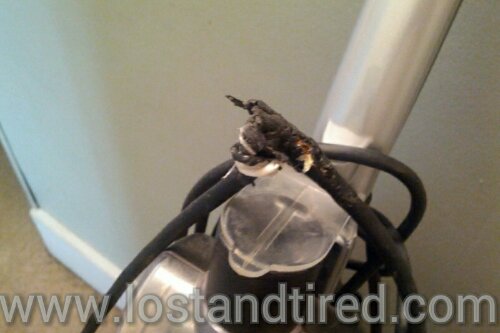 **Thanks for reading**
       -Lost and Tired
Please join our Community Autism Support Forum
Posted from WordPress for Android so please forgive any typos as auto-correct and I don't see eye to eye. 🙂