As many of you know,  I was a guest speaker at Stark State College tonight for a class of education majors and preschool teachers. The topic was #Autism and this was my very first time public speaking.
If any of you reading this actually sat through my talk,  I apologize.  It was pretty rough as I'm not used to speaking about #Autism in person.  Plus I was really tired from a day spent at Akron Children's Hospital. Hopefully,  it wasn't to bad.  🙂
Having said that,  I think this was a really positive experience for me and for #Autism Awareness.

I would honestly like to do this more often.  I think that I would do a better job going forward as I would be better prepared. What a great way to really make a difference.  Actually speaking to the next generation of teachers and providing them with a better understanding of our amazing kids on the #Autism spectrum and how they can better meet their needs in the classroom setting.
I think it's really important that we,  as special needs parents,  work with teachers and others that helping our kids learn and grow.  We can help them to better understand how to work with and teach our kids. 
The picture below was sent to me by Lizze.  It's was my babies wishing me luck because they knew I was nervous.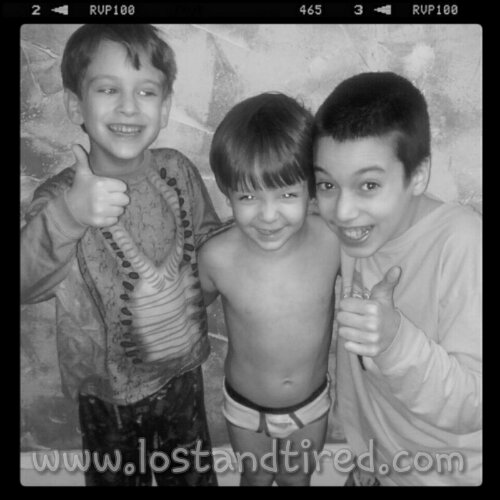 **Thanks for reading**
       -Lost and Tired
Please join our Autism Help Forum
Look for "Autism Help" app at the Google Play Store

Posted from WordPress for Android so please forgive any typos as auto-correct and I don't see eye to eye. 🙂