Emmett wants to share his bling with all of you. A few months ago I bought these magnetic marbles and Emmett just loves them.
Emmett doesn't put things like that in his mouth so I feel comfortable that he's safe with them. However,  we do supervise him anyway because we don't want to take any chances.
Emmett's favorite thing to make with these magnets is his necklace. 

He also has to have what he calls a shiny on his necklace as well.  The shiny is the little circle shaped thing that hangs down like a pendant.
So there you have it.  Emmett and his bling.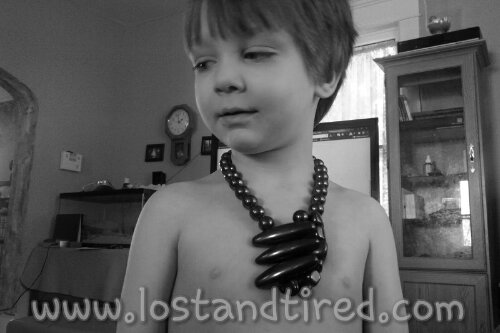 **Thanks for reading**
       -Lost and Tired
Please join our Autism Help Forum
Look for "Autism Help" app at the Google Play Store

Posted from WordPress for Android so please forgive any typos as auto-correct and I don't see eye to eye. 🙂