Today's Victory is brought to you by all three Lost and Tired boys.  Typically,  I have a very difficult time getting the boys to eat their fruit or veggies.
Today the boys ate fruit salad with their dinner.  We had mango,  apples, bananas, strawberries, blueberries and raspberries. 
Even Emmett got in on eating the fruit salad.  His favorite was the mango and he ate a few pieces.

After the day I've had today,  this was a welcomed victory.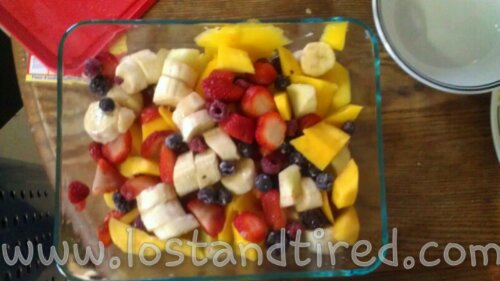 **Thanks for reading**
       -Lost and Tired
Please join our Community Autism Support Forum
Posted from WordPress for Android