Today,  Elliott and I spent some quality time together. I have been trying to improve our yard and make it more pleasant for the boys.
We have a lot of dead sports in the yard so Elliott and I planted grass seed and it's finally taking off.
We had a large area of naked dirt and Elliott planted someone grass seed and then we watered it together. While we were doing this,  we reviewed plant information,  including how and why it grows.

When we were done,  we blew bubbles for awhile and watched Bella chase them all over the yard.
Good times 🙂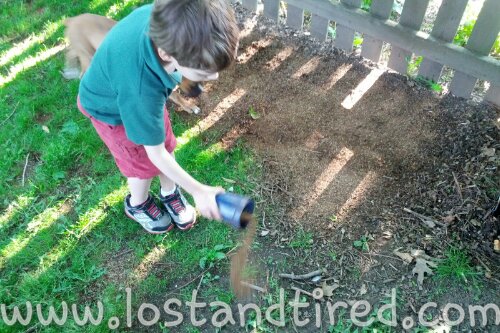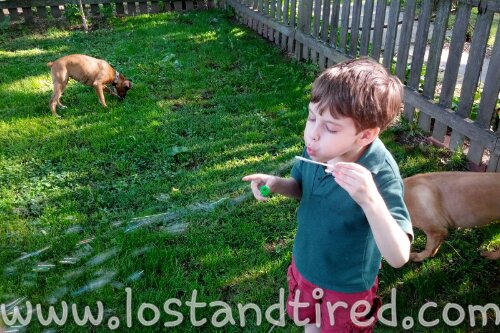 **Thanks for reading**
       -Lost and Tired
Please join our Autism Help Forum
Look for "Autism Help" app at the Google Play Store