I feel like I'm beginning to crack under the pressure of everything. The kids are all over the place tonight and I love them to pieces but I wouldn't hate it if they were a bit quieter and a bit more cooperative.
Gavin is driving me crazy with his incessant talking about the same goddamn thing, over and over again. It doesn't matter what kind of mood I'm in or how bad of a day I'm having, he just keeps coming at with stuff about his games.
He hasn't the first clue how annoying it is and he's not doing it to create trouble, he just can't help himself. Many times there's just no escaping the onslaught of verbiage coming out of his mouth.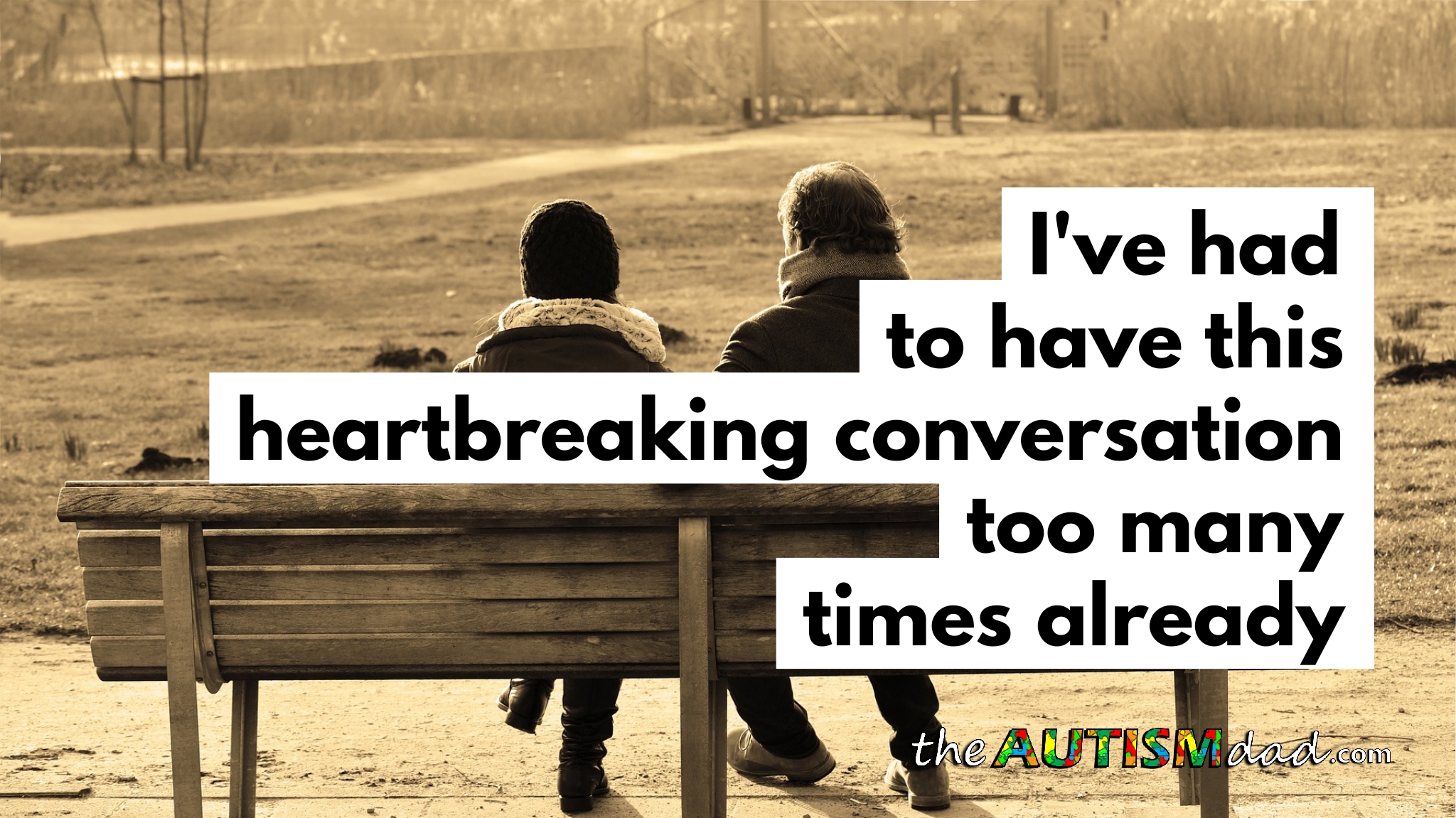 If he does catch himself trying to talk about his game after he was told to stop, this is the kind of exchange we would have:
Gavin: Hey Dad, guess what I just built….oh yeah, nevermind.
Me: Okay Gavin, thank you.
Gavin: Dad, I was just about to tell you how I upgraded my village and built new defenses in my game but then I remembered that you told me to stop talking about my game, so I did.
Me: Gavin, I appreciate that but in telling me what you remembered not to tell me, you ended up telling me anyway.
Gavin: God dang it. I'm such a freaking idiot.
Me: Stop it. You're not an idiot and I don't want to hear you talk about yourself like that. I'm not mad. If I don't show you what you're doing wrong, you can't learn from your mistakes. We all make mistakes and important that we learn from them.
Gavin: I don't know what's wrong with my stupid brain. I'm sick of it. I'm sick of my stupid, God-forsaken brain.
Me: Gavin, everyone makes mistakes and making mistakes doesn't make you stupid, it makes you human. We can just keep practicing.
Gavin: Okay Dad.
I can recite this heartbreaking conversation backward and forward because we've had it countless times already. It never changes anything but we have to keep working on things.
It's unbelievably exhausting.
I'm overwhelmed by all that's going on. The list of things that I have to do keeps getting longer and longer, while my resources continue to either stay the same or dwindle.
It's been a rough week and I'm not coping very well. I have my good moments and my bad ones, as evidenced by my punching the refrigerator the other day.
If the only thing I had to do was Autism parenting specific tasks, I'd be in over my head. I wish that was all I had to deal with but unfortunately, that's not how life works.