Being special needs parents can be very stressful on a marriage. Factor in being a blended family and that can add further strain.
However, I thought that I would share just one of the reasons I love my wife so much.
I mentioned previously that my back is out again. The reason, aside for the injury from 10 years ago, is that In have not been able to walk in awhile because Lizze is not doing to well and needs me at home.

Now, she has never asked me to stop walking but I know how much she struggles and so she doesn't have to ask.
Today has been really painful for me and I can't even bend over and tie my own shoes. Getting dressed is not pleasant at all.
Tonight Lizze sent me to the park to walk. Keep in mind she is absolutely miserable and in a great deal of pain as well. However, she powered through it so that I could going walking tonight.
I'm soooo thankful she did this for me.
I truly love and admire my wife's selflessness. While our marriage isn't perfect, we love and respect each other so we have been able to overcome all we have working against us.
My wife is amazing and I'm so lucky to have her.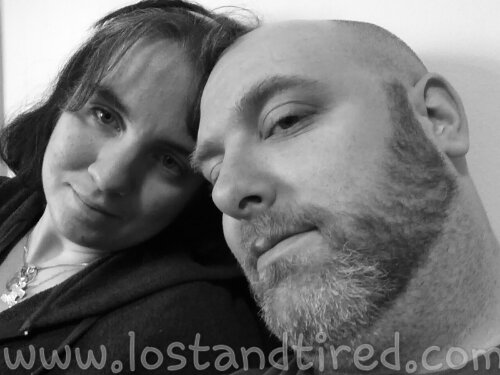 **Thanks for reading**
       -Lost and Tired
Please join our Autism Help Forum
Look for "Autism Help" app at the Google Play Store

Posted from WordPress for Android so please forgive any typos as auto correct and I don't get along very well sometimes.