These moments see to stick in my mind more than the unpleasant ones.  I feel it's safe to say that we have more than our fair share of unpleasant ones.
When your raising 3 little ones with #Autism and various other special needs,  there tends to be some trying and difficult times. More often than not,  at least for the Lost and Tired family,  the difficult times seem to outnumber the more pleasant experiences.
While the difficult times may outnumber the more pleasant times,  they don't outweigh them.

This is a perfect example of what I mean.  While Emmett may have struggled most of the weekend, this is the moment that will stay with me going forward.
Emmett is peacefully sleeping.  He's not in pain or screaming and yelling.  He's just at peace and that to me is why I do what I do.  🙂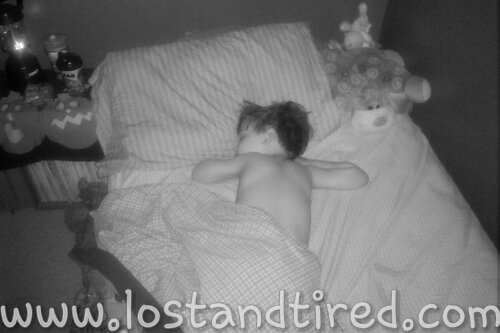 **Thanks for reading**
       -Lost and Tired
Please join our Autism Help Forum
Look for "Autism Help" app at the Google Play Store

Posted from WordPress for Android so please forgive the auto-correct induced typos