This is the first night that Gavin's been home and we are having to implement new safety precautions.  The big one for tonight is moving Elliott into our bedroom and locking ourselves in when we go to sleep.
I'm not a huge fan of this but it's a necessary precaution,  especially in light of the issues we are already having since he's been home.
At some point in the afternoon,  probably after Dr.  Reynolds, we have to visit the Home Depot for more security items.  Right now,  I think we're focused alarming Gavin's door and locking up anything that could be used as a weapon. 
Those are the immediate concerns.

Our attention is divided between the medical side and mental health side of Gavin. 
This makes things more difficult because, well it just does.  I'm honestly too tired at this point to even think of a better way to explain it,  so I won't. 
I once again want to thank you all for keeping us in your thoughts and prayers. I really,  truly appreciate it. 🙂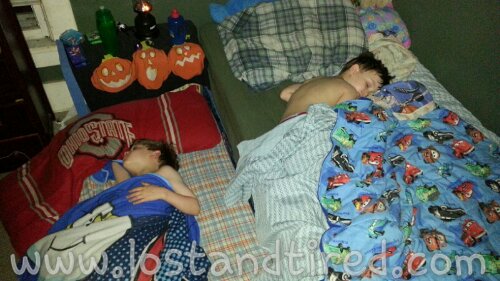 **Thanks for reading**
       -Lost and Tired
Please join our Autism Help Forum
Look for "Autism Help" app at the Google Play Store
This was posted via WordPress for Android, courtesy of Samsung's Galaxy S III. Please forgive any typos. I do know how to spell but auto-correct is working against me.