2016 has been a tumultuous year for The Autism Dad family, full of ups and downs. I began the year as a single father raising the boys on my own and have ended it with my family whole once again. 🙂
It's always so difficult for me to put together a year in review posts because there's always so much that happens and deciding what makes the cut is tough. I never know what to say that I haven't already said a million times before.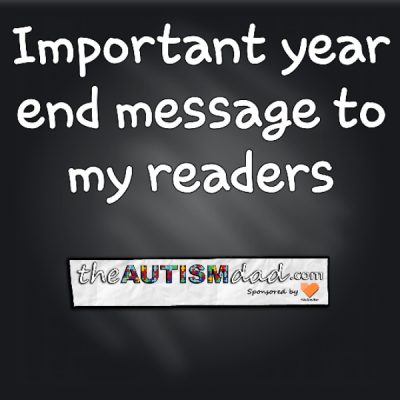 For this particular entry, I'm going to try something a little different. Rather than try and list the important things that have happened, I'm simply going to share a few things I've learned this year.
2016 was a year of amazing growth for me as a person. Unfortunately, my waistline was partaking in that growth as well. lol
Continued on next page