Apparently,  the road to recovery for Bella,  is paved with countless trips back and forth to the friggin Vet.
That's right,  Bella was back into the Vet's office this afternoon.  In fact,  we had to cancel this afternoon's therapies as a result.
We noticed that there was some bleeding going on and that made us very concerned.  The 50 mg of benadyrl only slowed her down for an hour or so and her activity level is interfering with the healing process. 

Thankfully,  everything actually checked out okay.  The antibiotics are helping and the blood is not anything to be concerned about.  The interior of the incision is healing nicely.  On the outside there is a little gap that made us think that it was separating.
In fact,  she may actually get the stitches out on Thursday,  as planned. 
All I can say is thank God. This whole thing has been a nightmare.  They are giving her a sedative at a much higher dose.  It's safe and necessary,  because she can still make things worse.  We're supposed to try and keep her sleeping until Thursday, as much as possible.
I can't wait to get things back to normal, whatever the hell that is.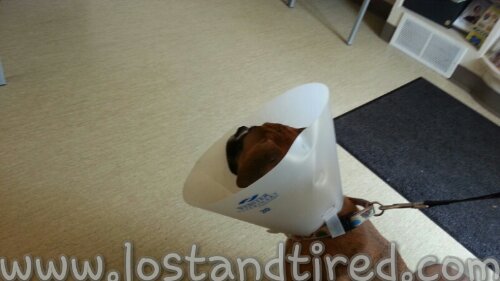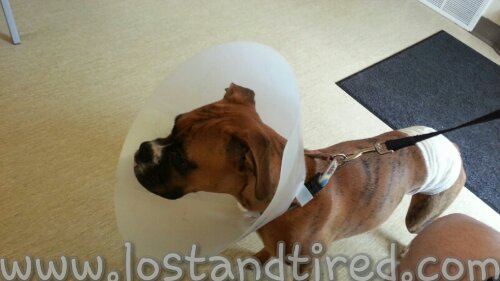 **Thanks for reading**
       -Lost and Tired
Please join our Autism Help Forum
Look for "Autism Help" app at the Google Play Store
This was posted via WordPress for Android, courtesy of Samsung's Galaxy S III. Please forgive any typos. I do know how to spell but auto-correct is working against me.