You may recall that Elliott was waking up in the middle of the night for awhile.  While he sleeps,  sometimes his body purges excess energy.  It does so through shaking.  It's not actually a seizure but it does resemble one.
The other bizarre thing that accompanies this shaking,  is the sensation that he's falling.
This absolutely terrifies him.

When he wakes up,  he will not go back to sleep.. In fact,  for the longest time,  he refused to go to sleep because he was afraid he would fall again. 
We have been without incident for about 2 weeks now.  We increased his melatonin a little bit and that seems to be helping. 
I meant to share this before but life has me pretty distracted anymore.  Better late than never..   🙂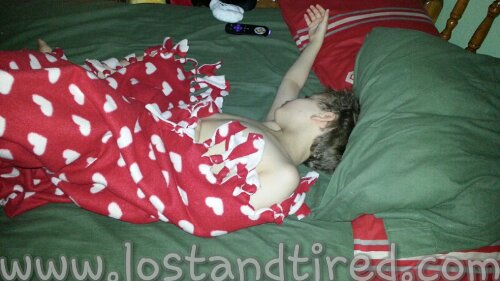 **Thanks for reading**
       -Lost and Tired
Please join our Autism Help Forum
Look for "Autism Help" app at the Google Play Store
This was posted via WordPress for Android, courtesy of Samsung's Galaxy S III. Please forgive any typos. I do know how to spell but auto-correct is working against me.