I wrote a post yesterday about Emmett lining up his cars.  Later that afternoon,  I found what you see below. 
Emmett had taken every shoe in the house and lied then all up.  When he ran out of available shoes,  he started talking them off my feet,  literally.  🙂
He added a few toys to the mix and maybe a book or two as well. 

This path,  when completed,  ventured through three rooms.  When he was down creating it,  he called them stones or rocks and proceeded to walk the line.
I would be lying if I said I completely understand why he does this.  I can say,  however, that I completely support this.  I mean,  who's he hurting?  He's enjoying himself and no harm,  no foul,  right? Right!
I find this one of his more endearing qualities and I love to watch his mind work.  🙂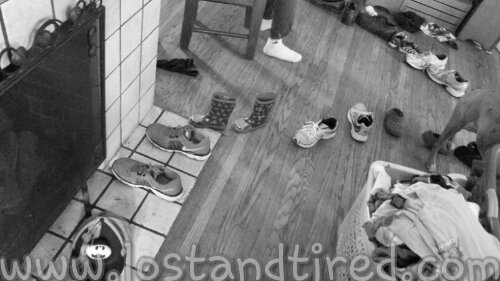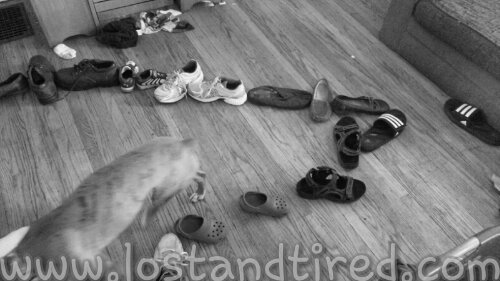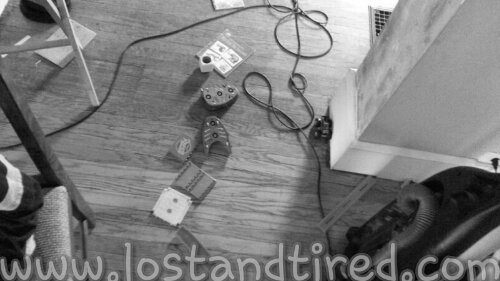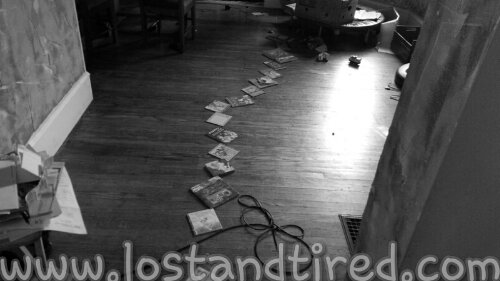 This was posted via WordPress for Android, courtesy of Samsung's Galaxy S III. Please forgive any typos. I do know how to spell but auto-correct hate me.
Please join our Autism Help Forums
Look for "Autism Help" app at the Google Play Store