As you know,  Elliott is in the Hamptons, visiting my little sister.  Although,  I guess she's not that little anymore,  she's Dr.  Kate Gorski.
Anyway, today Elliott, my parents, Kate and my Grandmother went whale watching. 
Although they didn't see any whales,  Elliott had the time of his life. You can see it in his eyes.  I just wish I was there to see them firsthand.  🙁

He told my parents that this "was the best trip ever".  🙂
I'm so happy for him because he needs this to hopefully unwind and finally relax.  His poor little body is so full of anxiety all the time. Between Gavin's psychological warfare and Emmett's bullying,  Elliott is being asked to cope with things, no 6 year old should ever have to.
He needs this and I'm so grateful to my parents for taking him along. 
Here is a compilation of Elliott's adventures today.  Just look at how happy he is.  🙂 Tell me that doesn't feel good to see.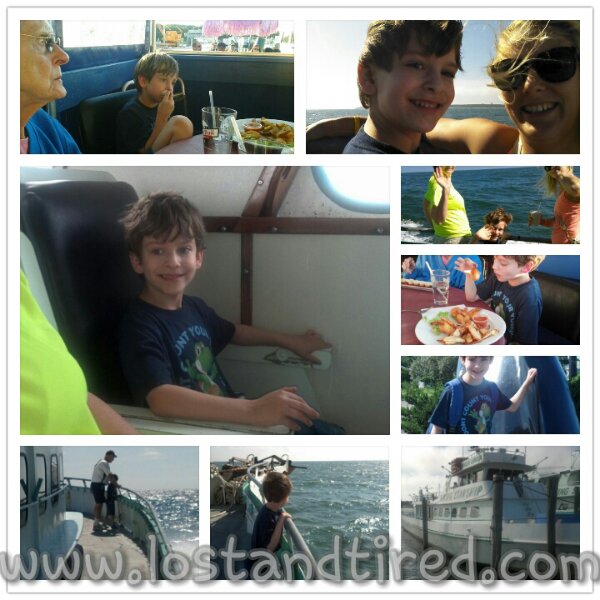 This was posted via WordPress for Android, courtesy of Samsung's Galaxy S III. Please forgive any typos. I do know how to spell but auto-correct hate me.
Please join our Autism Help Forums
Look for "Autism Help" app at the Google Play Store