I wanted to update everyone as to how Gavin has been doing the past few days.  There are two areas of major concern when it comes to my oldest son.  The first being his enormously complicated health problems and the second being his equally complicated mental health challenges.
As far as the health side of things go,  he's been relatively stable for the past few days. 
We have had periods of heart rates ranging from bradycardic to tachycardic and chest pain ranging from minor to more severe. Nothing was significant enough to warrant a trip to the hospital, so that's good. 

On the other hand we have the behavioral side of things,  and that's a rather mixed bag.
For the past day or so,  we have been tantrum free.  Gavin did greeting at yesterday's infusion, despite being faced with frustration.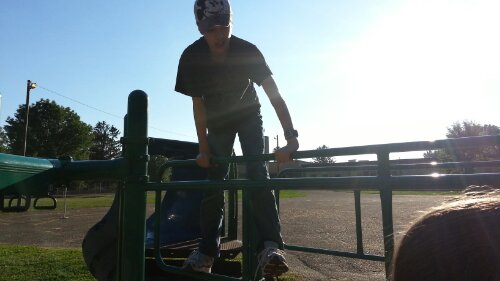 We also haven't seen a great deal of manipulation as we typically do.  Everyday is difficult and we have to keep things moving forward, but Gavin has been doing pretty darn well, at least as far as the last few days are concerned.
This was posted via WordPress for Android, courtesy of Samsung's Galaxy S III. Please forgive any typos. I do know how to spell but auto-correct hate me.
Please join our Autism Help Forums
Look for "Autism Help" app at the Google Play Store