#Autism alone can be challenging enough but what happens when your child has other diagnoses? 
My kids have multiple diagnoses,  ranging from very minor to extremely serious.  These comorbidities can make it much more challenging because they can blur the lines between disorders and making it difficult to address the symptoms.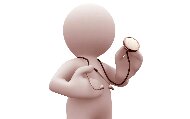 Today's #Autism discussion is about multiple diagnoses and how they impact your child with.  Also,  how does it affect your ability to parent?
Does your child with #Autism have additional diagnoses? If so,  what are they? Do those additional diagnoses, make things more challenging, and if so,  how?
This was posted via WordPress for Android, courtesy of Samsung's Galaxy S III. Please forgive any typos. I do know how to spell but auto-correct hate me.
Please join our Autism Help Forums
Look for "Autism Help" app at the Google Play Store