I spent the afternoon, going through the paperwork that needs to be finished up in order to file for guardianship of Gavin. I'm not sure Lizze and I can both be guardian's, as the paper only references one person or applicant. Maybe I'm wrong.
I'll be very honest with you. While we haven't blown guardianship off by any means, it hasn't always been the number one priority either. When you're a special needs parent, there are always things that come up and we're forced to reprioritize.
It's not that guardianship isn't important because it's extremely important but between other health related issues, both physical and emotional that pop up, there's only so much we can do.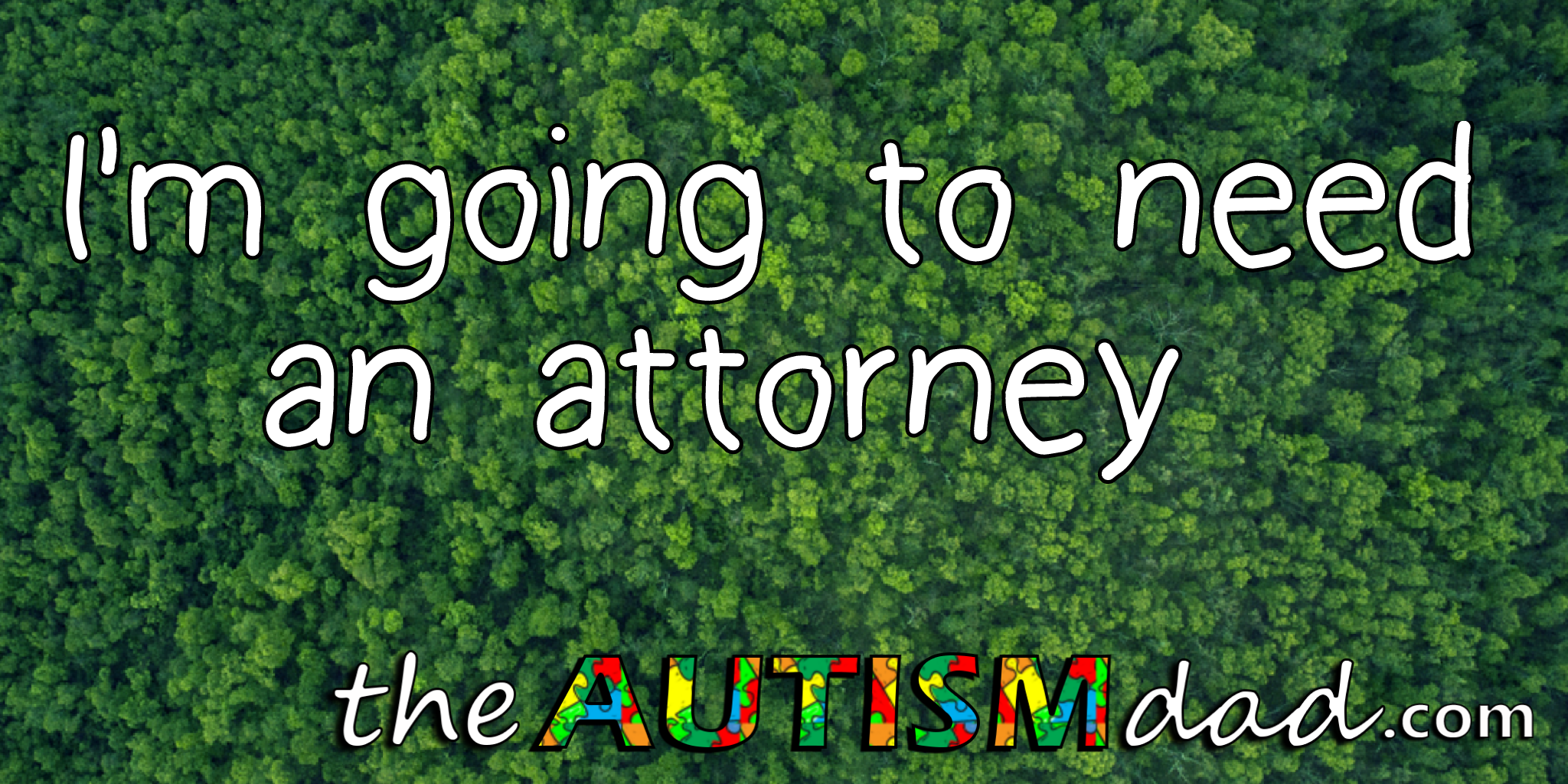 We've been in a slight holding pattern because we have to get paperwork back from his doctor and that takes time because Gavin's not their only patient.
Long story short, I realized as I was reviewing the paperwork today, that there are parts of this that I really need an attorney to help me fill out. By really need an attorney, I mean we absolutely need an attorney. Unfortunately, I don't know an attorney and hiring one at the moment is a long shot at best.
My guess is that an attorney is going to want me to start over on the paperwork because they're going to want me to answer things in different ways than I already have. We spent the better part of a decade in court, protecting Gavin from people we shouldn't have had to protect him from and picked up some knowledge along the way.
The paperwork his doctor is filling out will be fine but I know I'm going to have to start over and it's a thick stack of paperwork.
I'm going to make some phone calls in the morning and see if something like legal aide is an option. At the very least, I need to find someone who either wants to help of is willing to take payments.
This isn't a very time consuming process but it's probably not going to be cheap and if it is, we're probably getting what we pay for and that's a problem as well.
Again, I would have loved to have this done already but it isn't and I can't go back and change that. The same distractions would arise anyway and we'd likely end up in the same boat anyway.
Something else that I never shared about this is that there's a huge emotional obstacle that needed to be overcome as well. It's one thing to know that Gavin can't take care of himself and it's another all together to legally have him declared incompetent. That's a heartbreaking thing to have to do, especially when it comes to your child. It's also a reality check that reminds us that we will be doing this for the rest of our natural lives. That's beyond overwhelming.